Energy Efficient Lighting
You can save on your power bill by using energy efficient lighting. The main choices that exist today are traditional incandescent bulbs, along with energy-saving compact fluorescent lights (CFL) and light-emitting diodes (LED). While the initial cost of CFL and LED bulbs is higher than traditional incandescent bulbs, they cost less to operate and last significantly longer.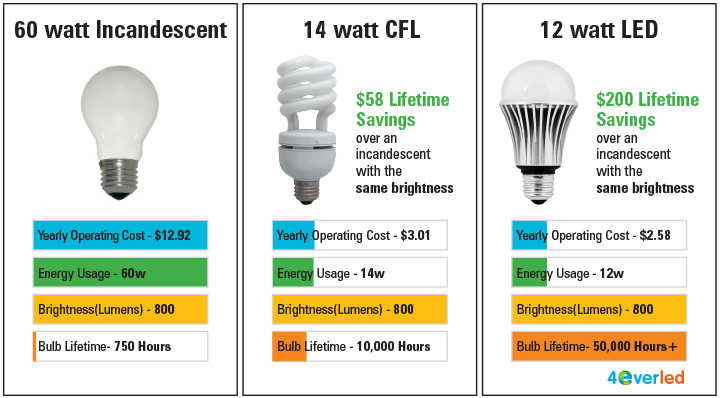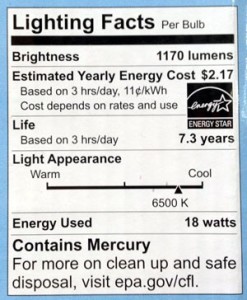 When shopping, an easy way to compare lights is to use the Lighting Facts Label on the packaging. It lists lumens, estimated energy costs, lifespan and appearance. Lumens are the real measure of a light's brightness. For example, 800 lumen is equivalent to a 60 watt incandescent light bulb.
Before purchasing new energy efficient lighting, please check with Ed Forsman at either 509-775-3325 or eforsman@fcpud.com, to find out what rebates may be available.
Disposing of CFLs
While incandescent and LED bulbs can be safely thrown in the trash, CFL bulbs contain mercury. You should not throw CFLs out with your household garbage. Burned out, unbroken CFLs can be recycled for free at Ferry County PUD. Just drop them off during regular business hours (Monday through Friday, 8:00 a.m. to 5:00 p.m.).