Meter Reading Instructions
If you read your own meter you may submit your read online using our Customer Service Portal, you may also call the office (775-3325), or you may write it on your bill in the space provided.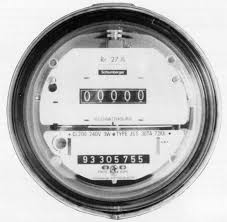 All meter reads need to be received in our office by the 15th of every month.  If you have questions about which numbers to provide please view our CUSTOMER POLICY HANDBOOK for pictures showing the types of meters in use. Any customer who hasn't provided a meter read for two consecutive months will have their meter read by our serviceman and be charged a $50.00 Non-Meter Read Fee.  To avoid this extra expense please provide your reads each month by the 15th.